As the complex and diverse needs of the society today transform expeditiously where social workers must adjust and transform in order to provide best support to their clienteles, the Department of Social Welfare and Development (DSWD) Field Office Caraga conducted a 3-day Training on Case Management to 31 social workers of the Protective Services Division (PSD), on May 25-27, 2022 at Arena Blanca, San Agustin, Surigao Del Sur.
The training, which was spearheaded by the Social Pension for Indigent Senior Citizens Program (SPISC), is a technical intervention of the Department, equipping the social workers in creating case management and placing their lenses on the perspective of the real scenarios.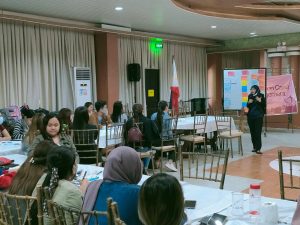 With the expertise shared by the resource persons, PSD Division Chief Jessie Catherine Aranas, Adoption Section Head Thesa Joy Musa, and Centers Coordinator Marissa Garay, a strength-based case planning and management for the social workers was emphasized.
Johairiya Abulkhair, Social Worker Officer I, and a newly hired staff shared her excitement on attending the said training. "Grateful to be one of the participants in this opportunity – an informative and refreshing training. I learned unfamiliar things and was refreshed on the course I have learned already. This training really furthered my learning on the social works," she shared.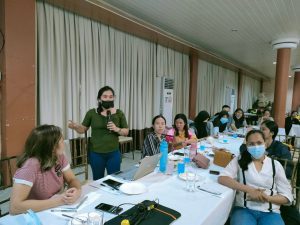 Social Pension Program Focal Person Rachel B. Bade disclosed the reason for the training.  "The idea of conducting this training lies in the arising needs of the beneficiaries facing setbacks of life. Stipend they get from the program would not be enough to address their other exigencies, and case management is requisite to any interventions extended by the Department. Therefore, this is relevant especially to the newly hired social workers so they'd be equipped and competent enough in crafting case management," Bade shared.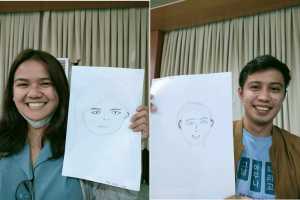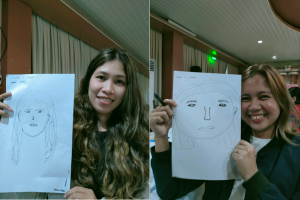 The 3-day training concluded with the giving of certificates to the participants that signified the success of the said activity. More than the certificates, the learnings of the participants was priceless.