As a child, I wanted to become a teacher or some type of educator. I could have never imagined myself studying psychology. In actuality, I never gave it much thought. I became interested in education because I recognized the beauty of teaching and how it enables kids to express who they are.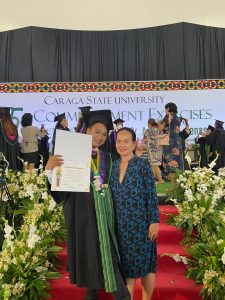 However, my mother, Rosemarie Mansigue, and my three incredible sisters, Ana Marie Mansigue-Broogle, Shiela Mansigue-Perez, and Emie Rose Mansigue-Cortez, deserve more of the credit. These four women gave me the motivation I needed to love teaching. They all showed me the importance of education and taught me how to be kind and nurturing.
Like other learners, I faced some challenges. Discrimination against me as a gay student happened, but that is nothing in comparison to recognizing what comes next for me after senior high school. The question of whether I might get a chance to attend college was one of my main problems. I am aware that my parents struggled to make ends meet while raising eight (8) children. I had a pronounced encounter with poverty.
Rain poured through the hole in our roof whenever there was heavy downpour, so we had to sleep uncomfortably. I experienced studying with measly light of a candle as we were unable to pay for electricity. The small kid in me occasionally wished I had my classmates' trolley bag and delectable lunch. Being the youngest, I could see how difficult it is to make ends meet, yet I continued on my adventure. I found courage in my mother's eyes and in the conviction that my family would never again experience suffering as I did. I therefore put up a valiant battle.
How did I overcome all of the challenges brought by economic hardship?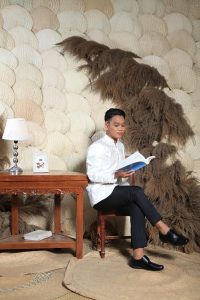 My response directed me to the Pantawid Pamilyang Pilipino Program (4Ps) and the San Luis Local Government Unit's Scholarship Grant, which is supervised by the Municipal Social Welfare and Development Office. From elementary school through college, these two institutions supported and helped us financially. My sister mainly provides financial support for me, and I'm grateful for the assistance from the government-sponsored educational programs that have let me realize a dream I never thought was possible.
Previously, it was difficult for my parents to support my studies, but when the 4Ps and LGU Scholarship award arrived, I felt relieved. I used to struggle to acquire financial aid, which was important during my college years, but my scholarship aided me to have something to look forward to each semester. Now, I'm proud to declare that I graduated from college, paying tribute to everyone who helped me along the way.
With adequate financial support, I am able to express and utilize my potentials. I am humbled to share that I received several Campus Journalism awards from 2015 to 2018. During my secondary school years, I won 2nd place in Pagsulat ng Editoryal at the Regional Schools Press Conference in 2015 and Champion of Pagsulat ng Editoryal at the same event in 2018. Most importantly, I am honored to have represented my beloved Caraga Region at the National Schools Press Conference twice, which were held in Koronadal, South Cotabato, and Dumaguete City, Negros Oriental. Performing well in college never stopped as during my freshman year, I won 3rd Best Speaker in the University Parliamentary Debate. Finally, I received a journalism award from my college for my work as The Gold Panicles' opinion editor and writer.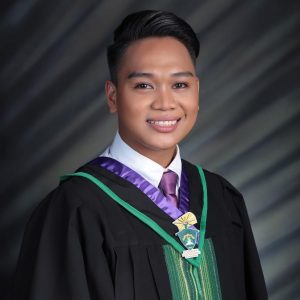 I just want to end by saying how grateful I am to everyone who has helped me become who I am today. I've received kind assistance from the 4Ps and LGU. Above all, I give thanks to God for enabling me to cross paths with kind people who offered assistance and support when I most needed it.
For every 4Ps child who has a dream, please know that as we strive for academic excellence may we also see excellence in our hearts—a heart that is willing to help and is not selfish. Do not be afraid to dream, let us desire to impact something in the future.
We have to dream because we can lend a helping hand to many. When we begin to dream of helping the world, the stars will align to help us find good people who will open doors of opportunities. Therefore, when we knock with a grateful heart, we shall be blessed in the most unexpected way we never could have imagined.
Now, Catriona Gray's quote that "In our journey, we are never refused but simply redirected" is indeed accurate. I am Regie Mark Mansigue, proudly saying that I am a step closer. From a young kid who once dreamed, to a Senior High School graduate who had no idea what psychology was, to a BS Psychology honoree who received the Magna Cum Laude award. ###(Social Marketing Section/DSWD Field Office Caraga)###(Social Marketing Section/DSWD Field Office Caraga)