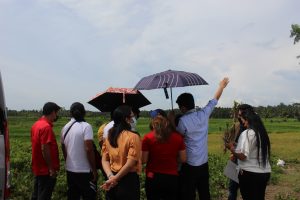 As the Department of Social Welfare and Development (DSWD) gears toward the establishment of the Mindanao Disaster Resource Center (MDRC) and enhancement of the Humanitarian Supply Chain Management, the National Resource and Logistics Management Bureau (NRLMB), together with the Disaster Response Management Group from the Central Office, spearheaded the learning visit together with the Disaster Response Management Division of DSWD Field Office Caraga, on August 25- 26, 2022.
The said visit aims to provide technical assistance in preparing FO Caraga in establishing the Mindanao Resource Operation Center – which is seen to be the ideal location for storing the humanitarian cargoes for all emergency or disaster operation that may aid all Regions in Mindanao and potentially assist the other Regions in the country.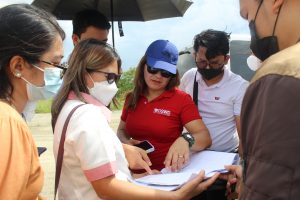 During the first day of visit, Architect Joven Generoso De Jesus presented the proposed MDRC and its facilities. The soon to rise MDRC will be the sole disaster resource center in Mindanao, which will be ready to hold prepositioned goods  of up to 100, 000 Food and Non-food Items (F/NFI) – expecting to brisk disaster operations.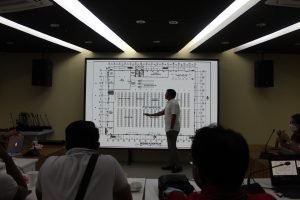 On top of the Agency's objective on the said visit, the activity is also an avenue for orientation on warehouse operation, orientation on volunteer management, site visit to the newly built evacuation center, meeting with RDRC member-agencies, and scouting for prospect island warehouses.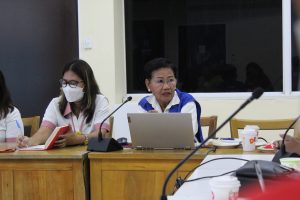 The said activity is in line with the Republic Act of 10121, where the Department has been placed as the lead agency in the response pillar having 3 main roles, one of which is to ensure well-coordinated government disaster response. With this, Field Office Caraga is committed to magnify its disaster response in order to fully serve the Caraganons and even nearby regions with the service they deserve.