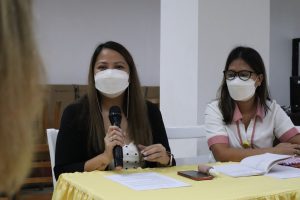 In support to the establishment of the soon-to-rise Mindanao Disaster Resource Center (MDRC), the World Food Programme (WFP) requested a courtesy call with the Department of Social Welfare and Development (DSWD) Field Office Caraga on September 12, 2022.
The WFP team headed by Country Representative (United Nations Representative of WFP to the Philippines) Brenda Barton, Emergency Coordinator Hannes Goegele, Deputy Emergency Coordinator Zia Hassan, and Communication Assistant Haelin Jeon, together with WFP-Caraga Head Lourdes Ibarra, initiated the said meeting for consultation on the establishment of the MDRC.
During the meeting, Ms. Barton expressed the significance of sustainable undertakings as well as its determination to work together in the establishment of the MDRC.
"Of course we are in the recovery phase (of the pandemic and TS Odette) and we're very happy to be helping so far, 75,000 people. Now that the emergency has passed, but there are still those needy and there's going to be sustainable activities to help them grow food and to have income. We really look forward to hearing from you regarding the budget allocation in building the facility and the realistic timeline that you're going to complete the facility," Barton, said.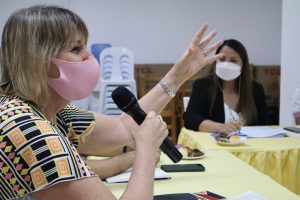 DSWD Field Office Caraga Regional Director Mari-Flor Dollaga underscored that the budget allocation for the MDRC will only be provided once the documentary requirements will be ready. "There is a huge challenge on the finances and we've always been hoping to finish it this year and the year to come. However, when it comes to the responsibilities at the Regional level, with humility, we were able to expedite the titling of the property," Dir. Dollaga, said.
Moreover, Assistant Regional Director for Operations Jean Paul Parajes, clarified that with the tight coordination, the Local Government Unit of the City of Butuan set a specific timeline in settling the transfer of land title to DSWD which will be in December of this year. The said document is seen to be necessary for the allocation of budget.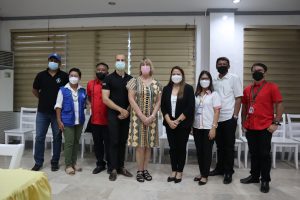 MDRC is a facility designed to store ample amount of food and non-food items which will serve as the command post for the Department's processing, storage, and distribution of relief items in Mindanao.