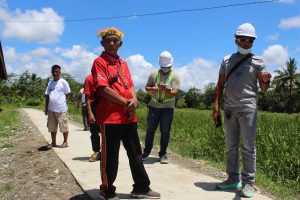 Barangay Causwagan, an agricultural village in the municipality of Talacogon, Agusan del Sur province, is now somehow on the road to "kauswagan" as it recently received and is expected to receive more subprojects next year from DSWD's KALAHI-CIDSS PAMANA IP-CDD program.
"Kauswagan" is the Bisaya word for "development" or "progress".
Last week, the DSWD Caraga turned over a 195-linear meter concrete pathway subproject, which cost Php913,960.71, to the tribal communities in the said barangay. The subproject will benefit 440 indigenous households or some 1,981 individuals/members of the Indigenous Peoples (IP) community.
The construction of the subproject, which is under Batch 3 Cycle 2 of PAMANA IP-CDD implementation, started on May 24, 2022 and was completed on June 19, 2022.
PAMANA IP-CDD (Payapa at Masaganang Pamayanan Indigenous People-Community Driven Development) is the government's framework for peace and development. It is implemented in conflict-affected tribal communities, as well as in areas covered by existing peace agreements. KALAHI-CIDSS (Kapit-Bisig Laban sa Kahirapan – Comprehensive and Integrated Delivery of Social Services) falls under the second strategic pillar of the PAMANA framework, which is building resilient communities.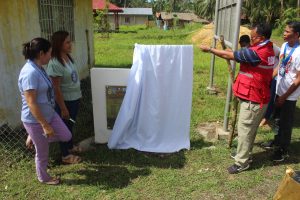 Using the Community-Driven Development (CDD), KALAHI-CIDSS' development objective is to have barangays/communities of targeted municipalities become empowered to achieve improved access to services and to participate in more inclusive local planning, budgeting, and implementation.
During the turnover ceremony last October 18, DSWD Caraga OIC-Assistant Regional Director for Operations Jean Paul S. Parajes congratulated everyone behind the success of the subproject.
"Malipayon ko to witness these kinds of events because makita nako ang bunga sa kahago sa atong mga DSWD staff, partner LGU, and most especially to community volunteers (I am happy to witness these kinds of events because I can see the fruit labor of our DSWD staff, partner LGU, and most especially to community volunteers)," Parajes said.
He also congratulated the community in advance for the proposed construction of a concrete solar dryer subproject next year under Batch 3 Cycle 3.
The concrete pathway will definitely be a huge help to the community as the solar dryer will be constructed adjacent to it.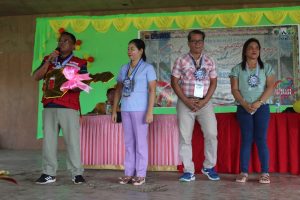 Barangay Causwagan residents, who are mostly members of the Manobo tribe, are very much grateful to these subprojects as it would boost their yield or produce. They are hopeful that such positive outcomes will increase their local economy; so that eventually, their barangay will live up to its name.