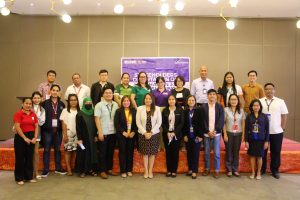 The Department of Social Welfare and Development (DSWD) Field Office Caraga conducted a Stakeholders' Orientation on Listahanan 3.0 Data Sharing at the Pavilion, Watergate Hotel, Butuan City, last April 27, so that other government agencies would be able to utilize the said database.
Planning officers and representatives from different national government agencies (NGAs) attended the said activity.
Listahanan 3.0 is a database containing comprehensive information about poor households in the country. The database, which was the result of the 3rd round assessment conducted in 2019 – 2021, is a rich source of information that may serve as a basis for the social protection programs of the NGAs.
"Our dear partners, we are pleased to announce that Listahanan 3.0 database is now available for sharing with you," DSWD Caraga Regional Director Mari-flor A. Dollaga said.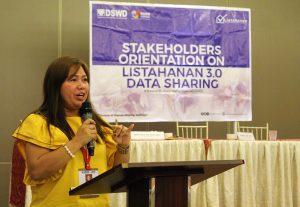 "This updated Listahanan database of poor families is very useful in terms of planning and development of social protection programs and services," Director Dollaga said. "I'm hoping that Listahanan will be a useful database that will be utilized by our partner stakeholders all over Caraga," she added.
Executive Order 867 mandates all NGAs to use data generated by Listahanan in prioritizing beneficiaries of government social protection programs and projects.
During the activity, DSWD staff presented to participants an overview of the result of the Listahanan 3 assessment in Caraga, as well as the guidelines on how to utilize the database in accordance with the Data Privacy Act.