With the enhanced Lifeline Rate Discount Program of the government, the Department of Social Welfare and Development (DSWD) Field Office Caraga encourages members of the Pantawid Pamilyang Pilipino Program (4Ps) and low-income families to avail discounted electricity bills.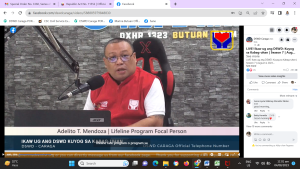 The Lifeline Rate Discount Program is a socialized pricing mechanism that will give assistance to electricity consumers, especially those living below the poverty line. It aims to achieve a more equitable distribution of the lifeline subsidy to qualified marginalized end-users.
As stated in Republic Act No. 11552, the said program targets 4Ps and non-4Ps members whose family income falls below the poverty threshold set by the Philippine Statistics Authority (PSA). But those families/ households residing in condominium/subdivisions and or availing of the net metering services are disqualified for the grant.
Under the guidelines, electric companies have different ceiling for their kilowatt hour (kWh) set for its consumers to avail the program. For consumers in Agusan del Norte Electric Cooperative (ANECO), those with a monthly consumption below 40kWh can avail the Lifeline Rate Discount. For Agusan del Sur Electric Cooperative (ASELCO) it is below 25 kWh. Surigao del Norte Electric Company (SURNECO) sets it at below 15 kWh below. And lastly, Surigao del Sur Electric Cooperative (SURSECO) is below 20 kWh.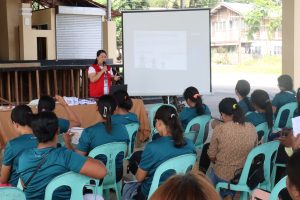 Interested applicants are required to bring their recent electric bill and valid ID for 4Ps beneficiaries, while additional requirements such as Certification from the Local Social Welfare and Development Office (LSWDOs) that the households' income falls below the poverty threshold is required for non-4Ps. All applicants are adviced to visit their electric companies to fill-out the application form and submit all the requirements for processing.
As part of DSWD's role in Lifeline Rate Program, the agency conducted information caravans in Agusan del Sur highlighting the said program, discussed the program through radio programs, posting social media cards, and answered queries from the media. ###(Social Marketing Section/DSWD Field Office Caraga).